Welcome to the home page for the
Lake Area Light Show
Thank you for sharing your Christmas with us. We hope our show was a blessing to you and your family. Look for us next year around the 1st weekend in December.
The penguins wanted to take a selfie for the web page. Here it is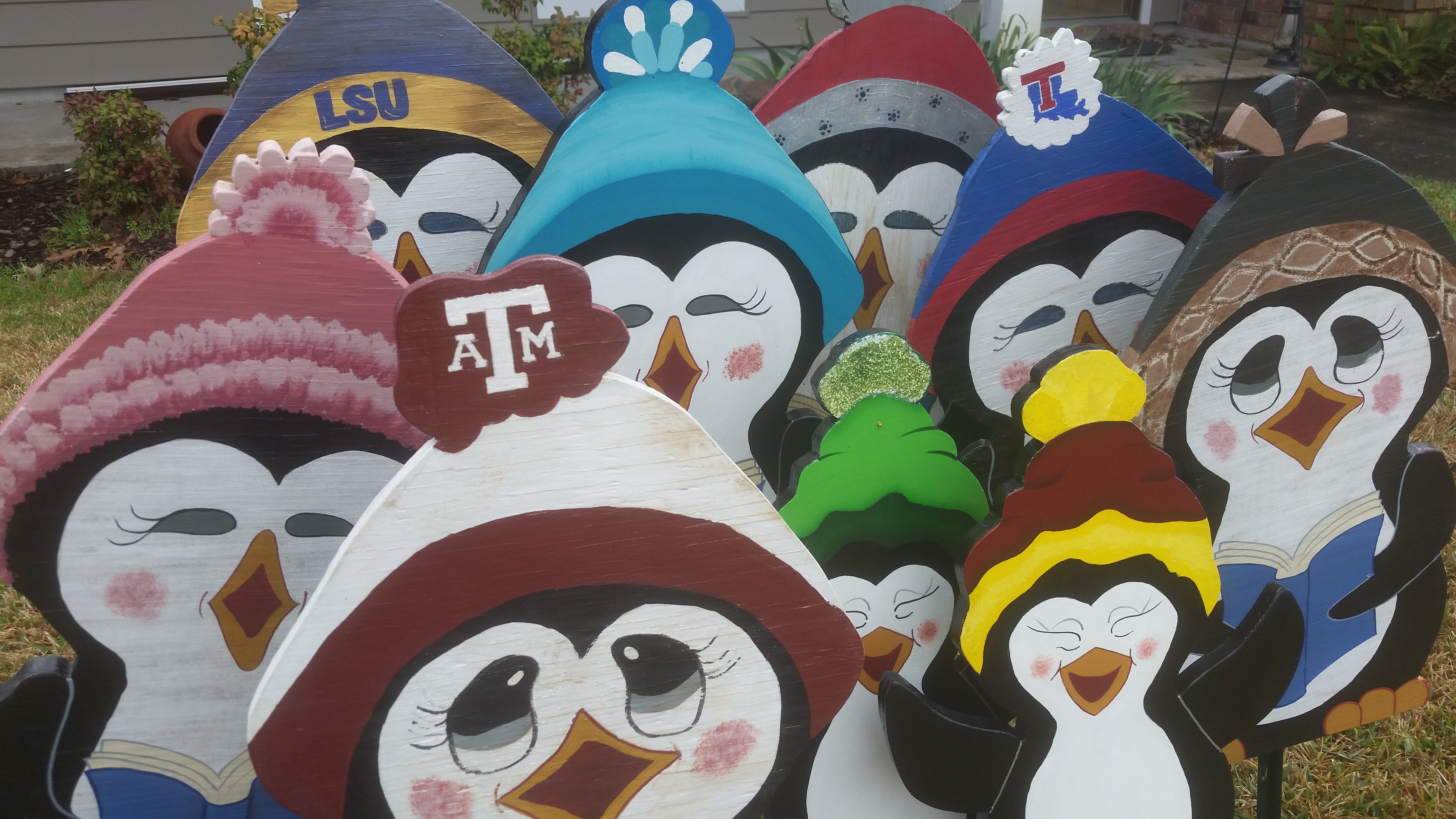 They also wanted to do a fun shot so here it is too.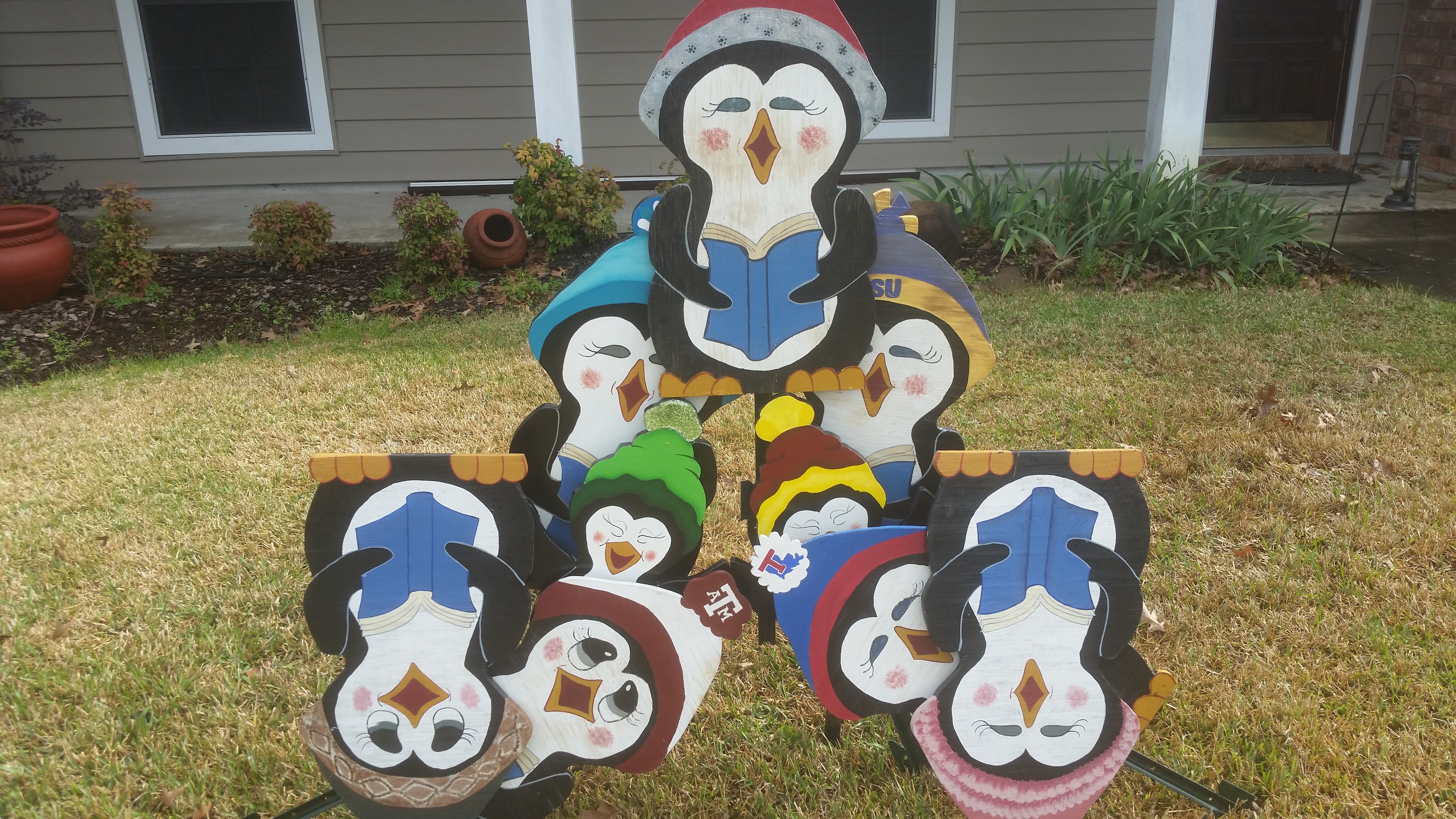 2017 Show Schedule

2017 show selections will be taken from the following:
Christmas Angels
Auld Lang Syne
12 Days of Christmas al la Penguins
Christmas Can-Can
God Rest Ye Merry Gentlemen
Mad Russian's Christmas
Hallelujah Chorus
Oh Come All Ye Faithful
Christmas Eve Sarajevo
I Need a Silent Night
Carol of the Bells
Rawhide ala Bob
Joy to the World
Still Nacht
The Christmas Story w/Linus

Times:
Sun-Thur - 5:30-10pm
Fri & Sat - 5:30-11pm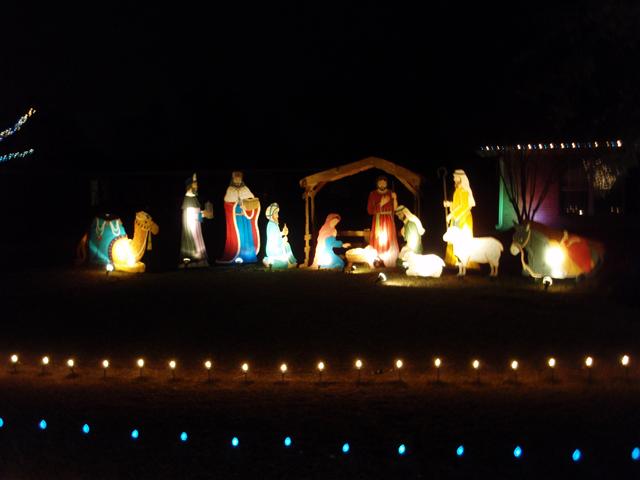 Statistics:
2017 Show:
We got tired of counting

2013 Show:
Total independant channels used: 144
Total number of lights: ________

2012 Show:
Total independant channels used: 128
Total number of lights: 32,621
- 31,100 minature lights
- 1,425 c7 lights
- 46 spot lights
- 12 Strobe lights
- 50 c9 lights
Total length of extension cords used: 8,170 feet (1.55 miles)

2011 Show:
Same as 2010
2010 Show:
Total independant channels used: 105
Total number of lights: 32,520
- 31,000 minature lights
- 1,413 c7 lights
- 45 spot lights
- 12 Strobe lights
- 50 c9 lights
Total length of extension cords used: 6,865 feet (1.3 miles)
2009 Show:
Total independent channels used: 73
Total number of lights: 25,564
- 24,620 minature lights
- 860 c7 lights
- 22 spot lights
- 12 strobe lights
Total length of extension cords used: 4497 feet (0.85 miles)
Total amps pulled: over 145A
Average programing time: 1 hour per ~10 seconds of show time
2008 Show:
Total independent channels used: 59
Total number of lights: 14180
- 13,300 minature lights
- 850 c7 lights
- 18 spot lights
- 12 strobe lights
Total length of extension cords used: 2600 feet (0.49 miles)
Total amps pulled: ~115A
Average programing time: 1 hour per ~10 seconds of show time
2007 Show:
Total independent channels used: 48
Total number of lights: 12415
- 12100 minature lights
- 300 c7 lights
- 15 spot lights
Total length of extension cords used: 1700 feet (0.32 miles)
Total amps pulled: 67.61A
Average programing time: 1 hour per ~10 seconds of show time
2006 Show:
Total independent channels used: 14
Total number of lights: 4650
- 4500 minature lights
- 150 c7 lights
- 1 spot light
Total amps pulled: 25.00A
Average programming time: 1 hour per 30 seconds of show time